J.D., Southwestern Law School
B.S., Stanford University
Steve Sommers has been providing legal counsel to nonprofit organizations for over 35 years.  Mr. Sommers has served a broad range of clientele, including public charities, churches, parachurches, universities, seminaries, private schools, foundations, denominations, and social welfare organizations.  Whether he is helping clients start a nonprofit organization or advising a board on an important vote, Mr. Sommers strives to provide his clients prudent advice that best suits their needs and objectives.
Mr. Sommers obtained his Bachelor's Degree from Stanford University and his law degree from Southwestern Law School.  In the past, Mr. Sommers has served as an officer and trustee of Lake Avenue Church in Pasadena and as the President and a director of the Los Angeles Chapter of Christian Leadership Alliance.  In addition, he has served on the Audit Committee of Wycliffe Bible Translators as well as on numerous boards and committees for other nonprofit organizations.  Mr. Sommers has been a lecturer on legal issues affecting nonprofit organizations and has also taught courses on the law and nonprofit organizations as part of the graduate program at Azusa Pacific University.
Mr. Sommers is involved in sports in various capacities.  He also enjoys spending time with his family and is a native of the San Gabriel Valley.
Steven Adamian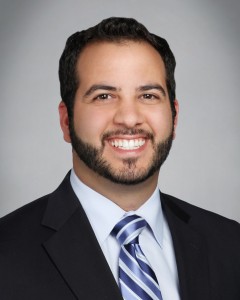 Steven Adamian has a passion for advising nonprofit organizations and churches, especially to prevent risks that may lead to injury or litigation.  Mr. Adamian has a broad range of transactional and litigation experience that includes employment and business litigation, drafting and negotiating contracts, and conducting jury trials as a prosecutor. 
Mr. Adamian obtained his Bachelor's Degree in Business Administration from Cal Poly Pomona and his law degree from Loyola Law School of Los Angeles.  While in law school, Mr. Adamian served on the Entertainment Law Review and achieved the First Honors award.
Mr. Adamian currently teaches at Trinity Law School as an adjunct professor and serves on the Board of Directors for Christian Legal Aid of Los Angeles.  He is also a member of the Christian Legal Society and enjoys spending time with his family, going to the beach, and hiking.